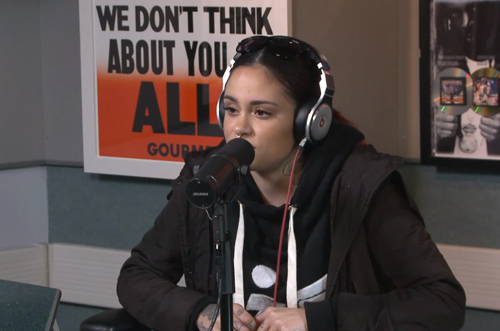 The industry is really starting to know of rising artist Kehlani now, following a big week at SXSW the Oakland native flew into NYC for more promo.
Taking some time to speak with Peter Rosenberg for his late night show, the singer (never rapper as she promises) gave a little background on her current rise to fame, and building her indie following organically.  She also spoke about her rough upbringing in The Bay growing up without her parents, which led to her unique tatted up look, the current situation with her mother, and growing up fast.
She touched on her upcoming second mixtape 'You Should Be Here,' which is slated to drop at the end of April, and has currently spawned the new song "How That Taste."
Get to know more about Kehlani below!