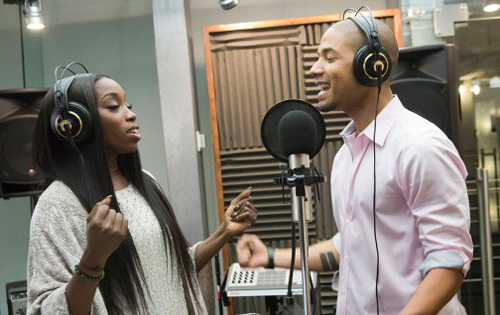 Grammy-winning artist Estelle will guest star on this week's episode of the hit FOX show "Empire." In addition to her role, the singers own hit single "Conqueror" gets a special duet treatment when she performs the song on the show with Jamal (played by Jussie Smollett). The original version of "Conqueror" appears on Estelle's new album, True Romance, out now on Established 1980/BMG.
On "Empire," Estelle plays the character Delphine, who befriends Jamal after being inspired by his coming out. She enters the Empire Entertainment family to record a few songs, including this special version of "Conqueror," which will appear on the ORIGINAL SOUNDTRACK FROM SEASON ONE OF "EMPIRE," due out March 10.
Take a listen to the duet below, and tune to the show on Wednesday (March 4) at 9 PM.
[via HollywoodReporter]