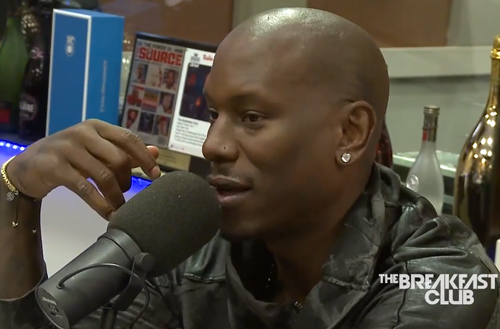 Tyrese is a busy man… Releasing the music video for his new single "Dumb Sh*t" last week, the singer/actor is currently on the press run for the release of Furious 7.
Kicking off Friday with an appearance on 'The Breakfast Club,' Ty spoke about many topics from the latest Fast & Furious installment, the idea of him possibly playing The Green Lantern in the future, Paul Walker, TGT, saving DJ Envy's marriage, his upcoming album Black Rose, and more.
He confirmed Black Rose (due out July 7) will be his last solo album, but he has plenty of content to go along with it. In addition to it being a double album, there is a book, documentary, and musical short film starring himself and Jennifer Hudson. He also confirmed that he will still be recording new music with Tank and Ginuwine for TGT.
Furious 7 hits theaters April 3. Check out his new interview below: