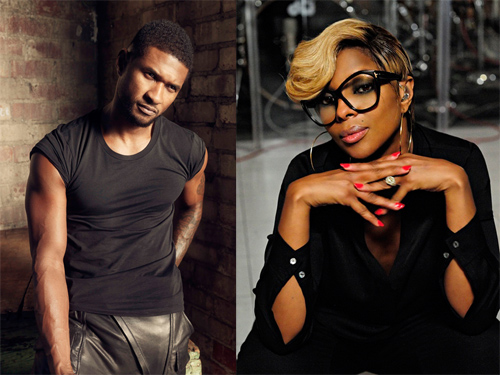 Last year, the Global Citizen Festival brought major acts such as Jay Z, Beyoncé, and Alicia Keys to the stage in New York City's Central Park. Now, after three years in NYC, the event is expanding to Washington, D.C., for Global Citizen 2015 Earth Day, a free event to be held Saturday, April 18, on the National Mall.
R&B superstars Usher and Mary J. Blige are among the headliners, who also include No Doubt, Fall Out Boy, Train and My Morning Jacket. Will.i.am will host alongside veteran journalist Soledad O'Brien, while Common and Nigerian artist D'Banj are set to make special appearances.
Additional performers and appearances will be announced in the coming weeks, with World Bank president Jim Yong Kim and United Nations Secretary-General Ban Ki-Moon among the officials expected to announce new financial commitments to the United Nations' 17 Sustainable Development Goals (SDGs) to end global poverty by 2030. The event will coincide with the 45th anniversary of Earth Day, as well as the spring meetings of the World Bank Group and the International Monetary Fund.
No Doubt, who introduced Norwegian Prime Minister Erna Solberg's $1 billion pledge at the 2014 New York concert, says in a joint statement, "Last year we rocked with 60,000 global citizens in Central Park, all committed to ending extreme poverty. We now help bring this movement to the nation's capital, this time with a focus on climate change and its inexorable effect on the world's poor. We owe it to our children to protect our planet and their futures."
Usher, who was instrumental in bringing Blige and Common to the event, adds, "Music has long had the ability to motivate generations and inspire movements. I'm proud to lend my voice to the call to end extreme poverty, solve climate change, and educate our youth on such a historic stage."
[via Billboard]