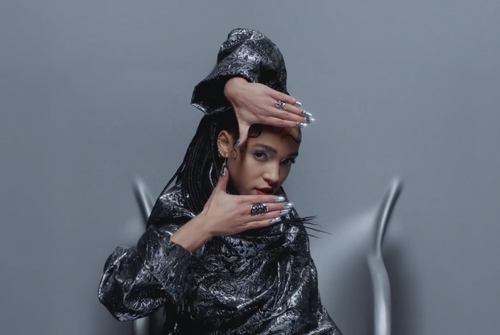 FKA twigs is becoming known for her stunning, and often off-putting visuals. Today, the Alt-R&B goddess adds fuel to the fire with the premiere of the music video for "Glass & Patron," which she directed herself as part of the YouTube Music Awards.
Opening in an eery forest, Twigs is found in the back of a van about to give birth. Of course what emerge into the world are a troop of dancers, who then proceed to partake in a stunning vogue-style dance battle.
The song was co-written and co-produced by Boots (known for his work on Beyoncé's last album), and was previously featured in FKA twigs' Google Glass ad.  It is also expected to be included on her upcoming EP, set to be released later this year.
If you're one of the people who have watched and loved the past music videos from twigs, then you're in for a treat below: