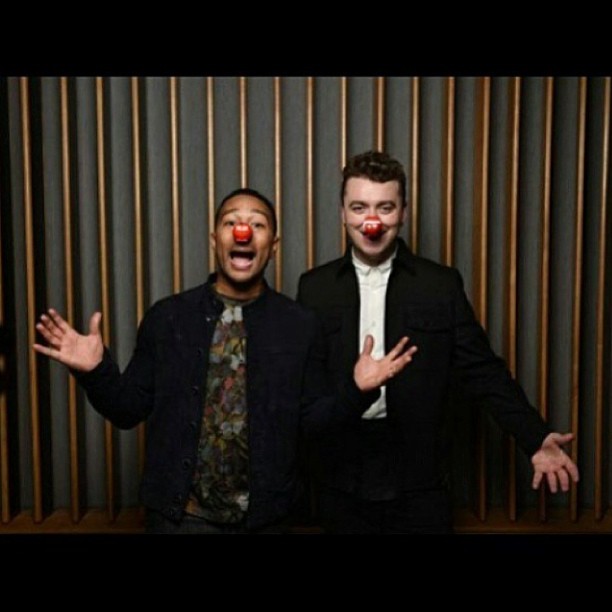 Sam Smith collaborated with Mary J. Blige on a duet version of his smash hit "Stay With Me," and now he teams up with fellow crooner John Legend for a new version of his single "Lay Me Down," off his Grammy-winning debut album In The Lonely Hour.
The new remake was recorded to help benefit Red Nose Day 2015, and features John playing piano on the track and adding a verse and co-sung bridge. They have premiered the duet with an official visual showing the two singers recording and performing the new version in the studio together, while scenes of beautiful African children, who have benefited from funds raised by Red Nose Day, are weaved in and out.
"Oh lay me down tonight / Lay me by your side / Can I lay by your side / Next to you," they sing in unison.
The studio version of their new duet is available on iTunes UK right now, and will be made available worldwide on March 10.
Watch the video below!