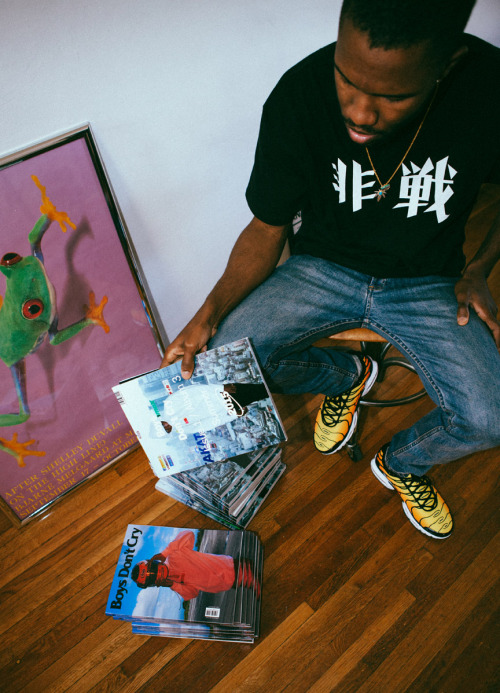 Apparently Frank Ocean's planning something big for July: a new album and magazine!
Mostly missing from action since the release of his 2012 album channel ORANGE, the singer-songwriter has had many fans patiently waiting for his next LP, and on Monday Ocean made a big announcement.

Taking to his website Frank shared the above photo along with the caption, "I got two versions. I got twooo versions…" and the hashtags #ISSUE1, #ALBUM3, #JULY2015, and #BOYSDONTCRY.
Fans that caught the post quickly began speculating and the rumors are now true. A rep for Ocean confirmed to Billboard that he is indeed planning the release of his anticipated new album along with his own publication. So far, they have not confirmed a title for either, but both are due in July.
Are you ready for a new Frank Ocean album??