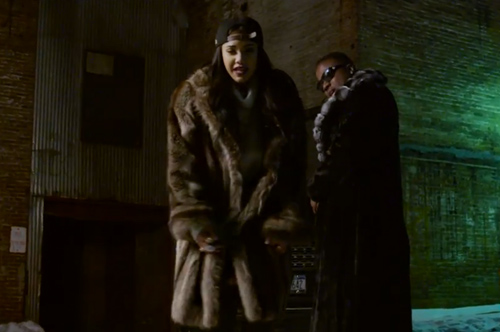 Up and coming singer Audrey Rose has been slowing making a name for herself around NYC over the past year, as she works on her debut mixtape. The New Jersey native released her noteworthy first single "That Love" featuring Troy Ave last fall, and starting raking up the airplay.
Now, ready to give listeners a deeper look into what she has coming, Rose delivers a visual for the breezy, old school hip hop inspired single.
Sexing up the camera and showing off some choreographed dance moves Audrey brings the heat, while Troy cools things down with his wavy street style. The two come together in the end as she calls out her ex for taking her love and devotion for granted. "You know the real, can't lie I made you better / Where would you be if I never held you down," she sings.
Check out the video below, and stay tuned for her debut project which is coming soon.