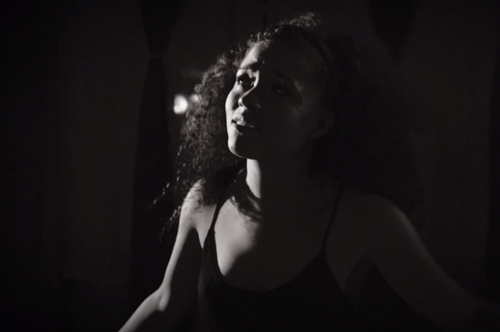 Eryn Allen Kane is probably a brand new name to you, but if you check out her debut song and video you are most likely going to be singing her praises. But don't try to sing along with her, you are probably nowhere near this good.
The Detroit-born, Chicago-based artist has been slowly making noise on the music scene, having worked with Chance The Rapper & The Social Experiment, Saba, and more.  Today, she makes a beautiful, soulful introduction to her own artistry with "Have Mercy."
Not many artists are layering vocals like Eryn does here, and the minimalist track provides her the space to showoff her powerful pipes and various vocal inflections. The simplistic visual, directed by Austin Vesely, is equally perfect, letting her emotion filled expressions bring even more to the track through quick cuts and up close camera angles.
You're going to want to hear more music from Eryn after listening to "Have Mercy" but stay tuned, her debut EP is coming soon.