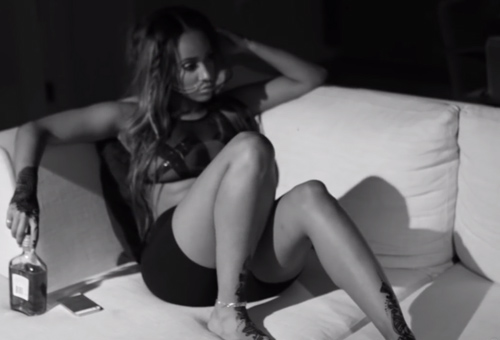 It may be Sunday, but if you had a 'Faded Friday' than you might have something in common with up-and-coming singer/songwriter Ferow.
The emerging artist makes her official debut with the tantalizing new single visualized with a provocative black-and-white video. Surrounded by a enough liquor to fill a bar, Ferow sings about drowning her woes (not Drake's woes) over a dude that won't commit, while showing off what he's missing with some seductive dance moves.
"Say that he love me, but he don't really love me / Cuz I'm faded on a Friday," she coos on the irresistible chorus.
Peep the video below:
Download the song here.