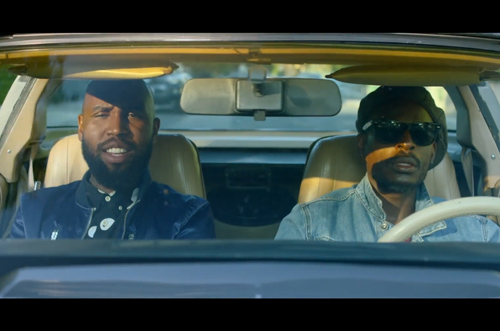 Previously mysterious duo Louis York are ready to make sure everyone knows the faces behind the name and buzz-worthy SXSW posters.
After premiering the single earlier this Spring, the platinum hitmakers have now unveiled the music video for their debut single "Clair Huxtable."
For those who aren't familiar yet, Louis York is made up of multi-Grammy nominees Claude Kelly and Chuck Harmony. Individually and as a duo, the two have penned hits for a veritable who's who of the Billboard charts, including Bruno Mars, Rihanna, Britney Spears, Jennifer Hudson and Christina Aguilera, to name a few. Their songs have sold more than 25 million copies to date, blanketed radio airwaves around the world, and garnered multiple Grammy and Billboard nominations.
With their new project though, they are pushing the pop envelope and celebrating woman with a wholesome metaphor from many of our childhoods.
"Clair Huxtable isn't just a TV icon, she's a lifestyle," Louis York told The FADER. "With all these one dimensional portrayals of woman we get force-fed, it was time to remind ourselves and whoever hears the song that 'hot' can mean more. This song and video are a loud Louis York memo that sexy and smart can co-exist."
"It's not the way she styles her hair, or the designer clothes she wears / Her silhouette's one of a kind, but most of all she's got a beautiful mind," sings Kelly, but sadly all the girls they run into in the video have got something else on their mind.
Check it out below!