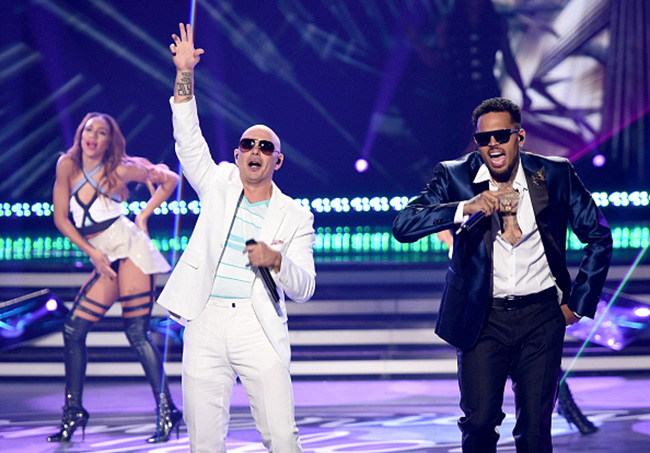 Chris Brown and Pitbull brought some "Fun" to Wednesday's "American Idol" finale with an electrifying performance.
Looking sharp in a YSL suit, Breezy wowed with his slick choreography before a dapper Mr. 305 slid across the stage with a pack of sexy ladies. They made way for "Idol" contestant Qaasim Middleton, who busted out his own moves.
Breezy and Pit weren't the only superstars on stage as Janelle Monae and a coterie of backup dancers encouraged everyone to "let your booty do that yoga," before "Idol" contestant Adanna Duru struts up and immerses herself in the song, and the moment.
Rayvon Owens returned to the "Idol" stage with Jamie Foxx for a beautiful, piano-backed rendition of the multi-talented star's new ballad "In Love By Now."
Watch all three performances below!