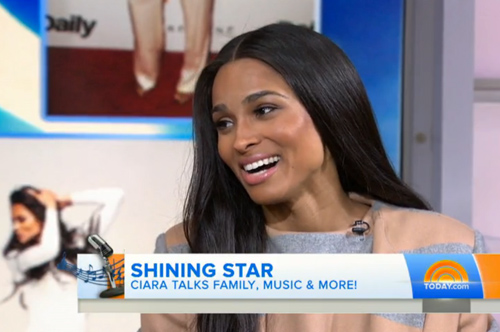 Ciara kicked off the Cinco de Mayo festivities early on Tuesday morning with a visit on the 'TODAY' show.
Hitting the outdoor stage in Rockefeller Plaza the R&B vixen performed the remix to her breakup ballad "I Bet." She also spoke about her recent visit to the White House for the State Dinner with her rumored new boyfriend Russell Wilson.
"Life is amazing and I had the most amazing experience in the White House," she said. "I was so blessed to have an exclusive tour. We had a great time. We got to go to the conference room, we got to see the West Wing, the Oval Office, the Royal Garden. It was just so amazing. Life is pretty sweet."
Later Ciara returned to the studio to enjoy some unique guacamole, and talk about her sixth album Jackie, being a mom, and her first headlining tour in six years, which is kicked off this past weekend.
Ciara's brand new album Jackie is in stores now!  Check out her latest performance and interview below: