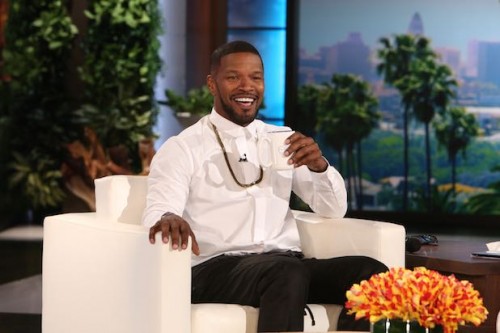 The countdown is on for Jamie Foxx's fifth studio album Hollywood, and the singer-actor is getting his good promo rounds in.
Hitting the stage on Ellen to perform his newest single, "Baby's In Love" – which features Kid Ink – the famed singer stepped on stage to silence any previous questions of his vocal ability. Backed by a live band, the veteran crooner got the crowd jumpin' in anticipation of the albums release.
In addition to the performance, Jamie also touched on his controversial rendition of the "Star Spangled Banner" at the May/Pac fight.
Check out his response and performance below: