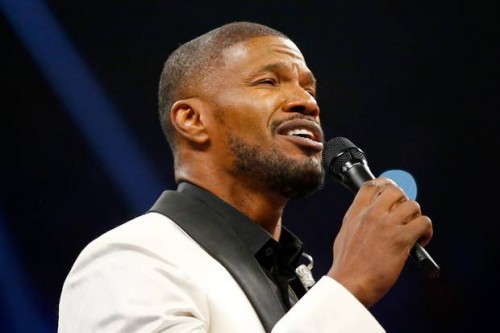 Singer-actor Jamie Foxx helped welcome in the making of history Saturday night as he opened up the Mayweather/Pacquiao fight in Las Vegas.
Stepping in the ring to provide his rendition of "The Star Spangled Banner," the talented crooner decided to switch the notes up a little to better suit how he was feeling that evening. Delivering a soulful version for onlookers in the building and at home to enjoy or criticize, Jamie took it from the boxing ring to the church with his Baptist belting coos and "Hallelujah" praise at the end.
Jamie's upcoming album, Hollywood, hits shelves May 18 and is led by the Chris Brown assisted single, "You Changed Me."
Missed the original performance? Don't worry, you can catch it below!