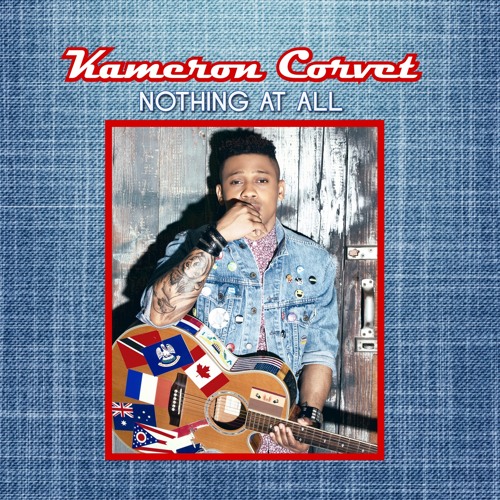 Singer/songwriter/guitarist Kameron Corvet has returned with the brand new single "Nothing At All," produced by Grammy-nominated producer Pierre Medor.
The first single from Corvet's forthcoming EP 'Due Process,' is a blend of rock and soul delivered through an intimate falsetto vocal. The introspective ballad is the perfect soundtrack to a troubled love story, detailing the breakdown of a relationship when a couple ignores minor issues and allows them to become major ones.
"I've experienced relationships in my personal life that have dissolved because of pride and an unwillingness to reconcile," explains Corvet, who admits this single was influenced by those relationships. "Nothing At All" is my attempt to rewrite the endings of those breakups."
In addition to his own budding career, this French-speaking crooner, who counts Lenny Kravitz, Prince and D'Angelo among his influences, has penned songs for major label artists, including Angie Stone, Case and Freddie Jackson. As a performer, Corvet has not only opened for a myriad of industry heavyweights— Adele, Dwele, Tamia and Marsha Ambrosius— but has shined in performances at BET Music Matters.
Take a listen to Kameron's brand new single below:
You can pick up "Nothing At All" on iTunes now.