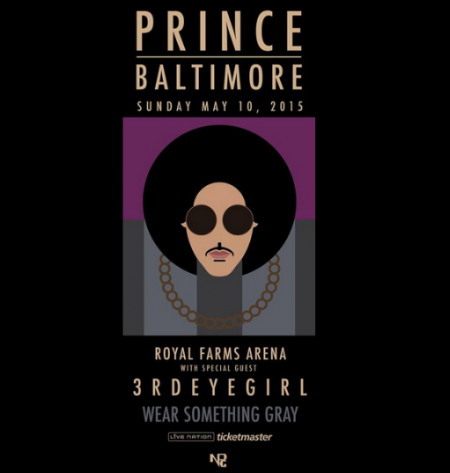 In the midst of many political and civil issues that have been occurring, stars from all walks have been stepping up to make their voices heard.
In an effort to do his part for the most recent civil upset in Baltimore, iconic artist Prince has announced today that he and his all girl band 3RDEYEGIRL will be hosting a "Rally 4 Peace" concert on Sunday, May 10 in Baltimore.
The event, which is slated to be a "catalyst for pause and reflection following the outpouring of violence that has gripped Baltimore and areas throughout the U.S.," has been scheduled to be a tribute to the recently slain 25-year-old Freddie Gray as well as the others who have been lost to violence.
In addition to 3RDEYEGIRL, Prince has called on some of his famous friends to make an appearance, and all attendees are to wear gray to show their support.
While there hasn't been much talk about when his tribute song "Baltimore" is to be released, we're hoping that this will be the prime opportunity to deliver the recently recorded protest track. With lyrics such as, "Does anybody hear us pray / 4 Michael Brown or Freddie Gray? / Peace is more than the absence of war," we're sure it'll be a standalone statement for his opinion on the current situations.
Tickets for the concert go on sale today, May 6, at 5 p.m. and a portion of the proceeds will benefit Baltimore-based youth charities.