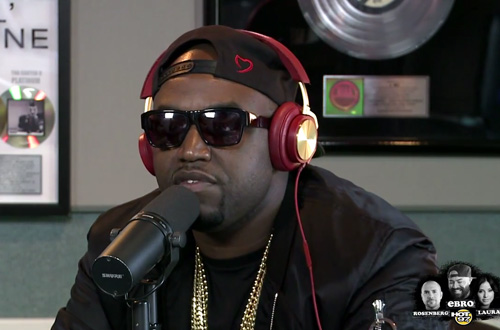 Rico Love is out here dropping gems, but are you listening? With his debut album, Turn The Lights On, in stores (don't sleep on it), the platinum songwriter turned artist has been on the promo circuit, and he recently swung by Hot 97 to talk with Ebro, Rosenberg and Laura Stylez.
Being in the industry for the length of time that he has, and the opportunities he's created for himself has provided Rico with a lot of knowledge and insight that many, whether they think it or not, choose not to share during on-camera interviews.
During their chat Rico talks about challenging yourself as a writer/musician, getting our music back on track by appreciating authenticity rather than just the turn-up, and the responsibilities "good" writers have to the hip-hop and R&B community.
It's obvious that Rico takes music very seriously and as a result, he's a voice worth listening to. Check out the interview below: