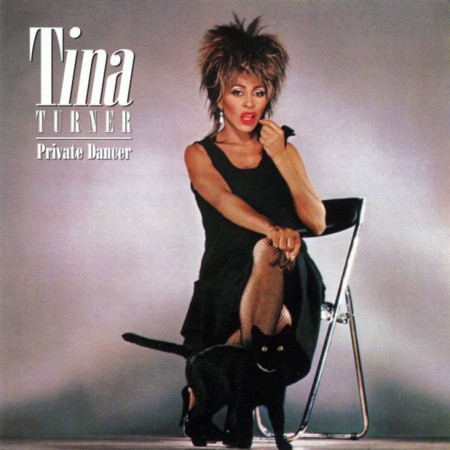 Singing sensation Tina Turner is ready to shimmy her way back into the spotlight! After what seems like forever away from the scene, the talented veteran has announced that she will be issuing a re-release of her fifth solo album Private Dancer…next month!
Set to commemorate the 30th Anniversary of the popular album, the re-release of the classic title will host remastered versions of all of its original material as well a second disc including b-sides, 12″ mixes, and non-album singles. Also included will be the Bryan Adams duet, "It's Only Love."
Private Dancer, which was released in 1984, spawned the title hit as well as the classic singles "What's Love Got To Do With It," "Better Be Good To Me," and her remake of Al Green's "Let's Stay Together."
Tina, whose story became famous due to the 1993 film What's Love Got To Do With It, has been cited as one of the best female acts of all time and has a pair of legs that any woman alive will envy – even at the age of 75. If you're interested in going back in time, the album is now available for pre-order on Amazon.
Take a look at the track listing below and get ready for its release on June 29!
Private Dancer 30th Anniversary Tracklisting: 
Disc 1 – "The Classics"
01. I Might Have Been Queen
02. What's Love Got To Do With It
03. Show Some Respect
04. I Can't Stand The Rain
05. Private Dancer
06. Let's Stay Together
07. Better Be Good To Me
08. Steel Claw
09. Help!
10. 1984
Disc 2 – "The Extras"
01. Ball Of Confusion (With B.E.F) Remix
02. I Wrote A Letter
03. Rock 'N' Roll Widow
04. Don't Rush The Good Things
05. When I Was Young
06. Keep Your Hands Off My Baby
07. Tonight (With David Bowie) [Live At The Nec, Birmingham]
08. Let's Pretend We're Married (Live)
09. What's Love Got To Do It (Extended 12" Remix)
10. Better Be Good To Me (Extended 12" Remix)
11. I Can't Stand The Rain (Extended 12" Remix)
12. Show Some Respect (Extended Mix)
13. We Don't Need Another Hero (Thunderdome)
14. One Of The Living
15. It's Only Love (With Bryan Adams)
[Via EF]