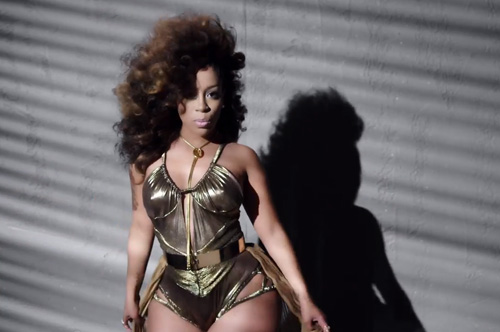 K. Michelle knows what she wants, and sometimes it's just a little bit freaky.
Keeping the grind going strong for her sophomore album, Anybody Wanna Buy a Heart, the R&B diva premieres the music video for her latest single "Hard To Do."  Belting out the tantalizing lyrics the sexy songstress shows off her very curvacious figure in different looks, including a full bodied stripped leotard while posting next to a zebra.
K seduces the camera with her sassiness and teases her lover letting them know that tonight she's all about that…
"Lately I've been in my feelings, dealing with the daily thoughts of missing you / I ain't dialing but my body's calling for ya / Breaking down, gotta give it to you," she sings.
The end will surprise some as K reveals who her dirty partner is.
Peep the NSFW video below: