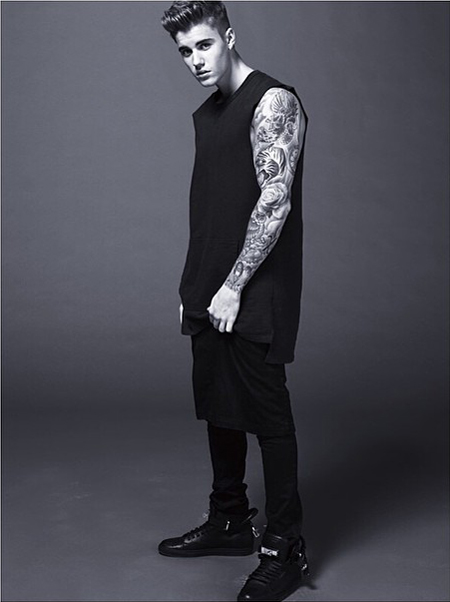 For a moment, all we were getting from Justin Bieber were R&B related tracks and to our surprise, they were nothing short of promising. Following the release of his impressive Journals album and a few leaked tracks here and there, we have been left wondering just where Biebs ran off to with his new-found R&B persona.
Well, today singer-songwriter Poo Bear helped us find it again with the original version of "Where Are U Now."
While Justin's most recent dance collaboration with Jack Ü has been dominating the charts, the talented Poo Bear reveals that the song was in fact a ballad prior to receiving its uptempo beat. Set to be featured on Bieber's upcoming "grown-up" album, Poo Bear stated on Dash Radio: "This was the version that was cut before Diplo and Skrillex actually got a hold of it and put the incredible sound on it."
Although there is no title or official release date for his upcoming album, Bieber has been working with both Kanye West and Rick Rubin.
Take a listen to the original version of "Where Are U Now" below: