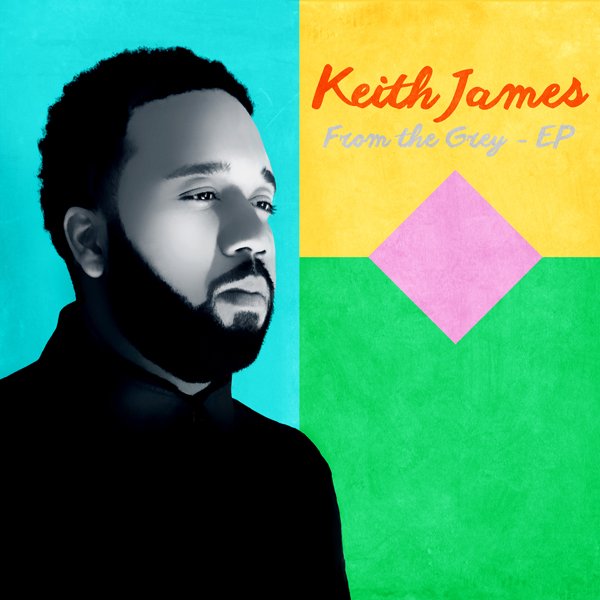 It's time you learn the name Keith James. A well accomplished songwriter behind many of Jeremih's hits, including "Birthday Sex," and records for Nicki Minaj and Wale, the Chicago native has stepped from behind the scenes to the spotlight.
Making his introduction with the feel-good and slightly comedic song "Not My Day" earlier this year, James has teamed up with platinum producer Mick Schultz to deliver his debut project, 'From The Grey,' inspired by the notion that stereotypes and genre lines should be blurred.
"The slogan 'one world, one people' is evident in every song from the progression choice to the subject matter," says James. "Taking it all the way to the cover artwork, using no color lines. The cover art represents the essence that all colors are appreciated with no sexual discrimination. From the Grey is about breaking the cultural restraints we place on ourselves because of what we hear, what we see, what we're taught, and what we accept as reality."
For those of you in the Chicago area, Keith will perform all five tracks off From The Grey at the official release show at the Hard Rock Café Chicago on June 26.
Stream the full EP below, and if you're feeling it you can pick it up on iTunes now.