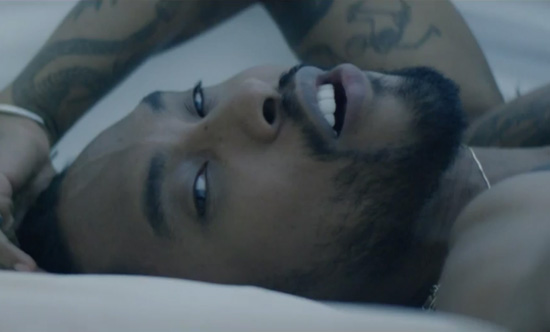 Miguel brings his all-night love affair anthem to the screen with the music video for "Coffee," the first single off his upcoming album WILDHEART.
The steamy clip starts off with the R&B star and his gorgeous on-screen girlfriend in the shower. They take it to the bedroom, making love under the covers and against the blue glow of a cross, and keep the fire burning daybreak.
Miguel's third album WILDHEART doesn't arrive until June 30, but you can receive six tracks off the album now if you pre-order it on iTunes.
Watch the sexy video below: