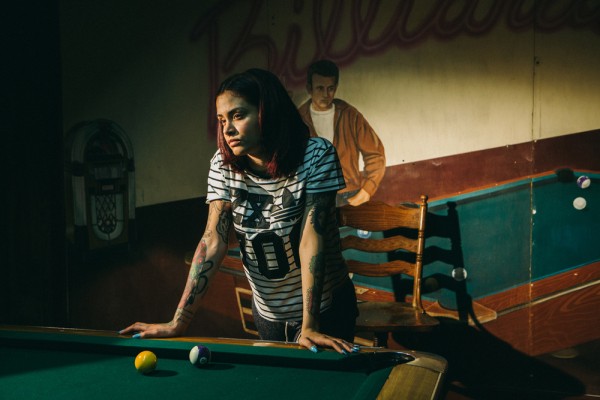 Rising singer Kehlani and Soulection-linked producer Mr. Carmack team up to create a one-off track in the latest episode of the Yours Truly and Adidas Original's series "Songs From Scratch." The unique series has produced several impressive pairings in the past – Jeremih and Shlohmo, Tinashe and Jacques Greene, and Tink and DJ Dahi, among others.
"I don't want to write about love, cause that's what I always do," Kehlani tells Mr. Carmack at the beginning of the video documenting the time the two artists spent in the studio. "What do you want to write about, cookies?" he jokes. "There's nothing else to write about."
The resulting track, "All In," explores a crucial stage in a relationship over a thin, floating beat.
Check it out below:
(Photo by GL Askew II)