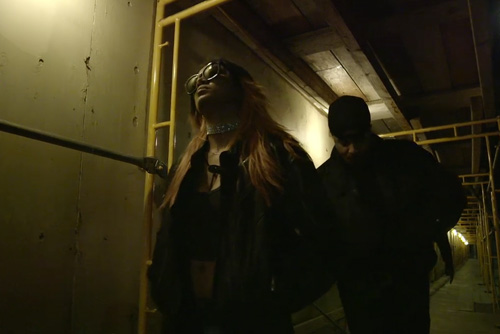 Last month, underground R&B duo BC Kingdom and singer/dancer Mila J (now just MILA) combined forces for a murky, moody, and truly impressive six-song EP titled PRESS START.
Now, to give the project some added emphasis, they have unveiled two visual shorts to compliment the music. "We wanted to capture the mood of the music, so when we shot these audio-visual shorts we did it renegade after midnight in different areas of LA. These shorts act as thematic moving backgrounds for the music, not music videos but more so pieces that captures the essence and beauty of our collaboration," they explained.
In the first visual, for the standout track "Ninja," the trio are seen lurking late night in Los Angeles' dark corners. The second, and longer clip, visualizes "Menagerie," with woozy, colorful imagery shot in a karaoke spot.
Check out both clips below: