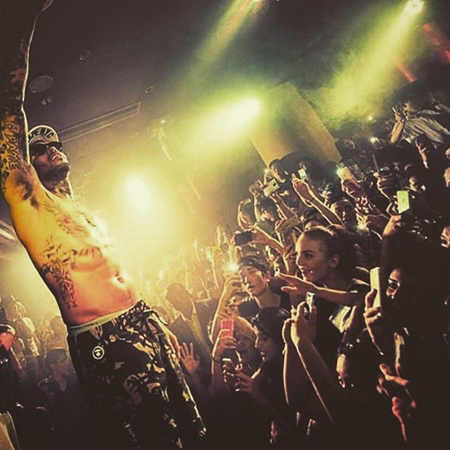 Chris Brown and Rihanna will always be tied together, even if they never rekindle their teenage love affair again.
Breezy was sure to let fans know how he feels during his recent performance in Macau, where he took a break from his own music to cover Rihanna's hit single "Bitch Better Have My Money."
In Instagram videos by the Shade Room, Brown can be seen performing the turn-up cut, and closing the song with, "…you know that's my bitch for life."
The performance generated mix feelings from fans; some drawing hope that the former couple would reunite in the future while others spewed hate.
In more Chris Brown news, the R&B star recently teamed with British singer Rita Ora for her upcoming single, "Body On Me." Both entertainers took to their respective Instagram accounts and posted the below photo with the caption: "Coming soon (body on me)."
While promoting the pending single recently, Ora had a ton of nice things to say about her collaborator, insisting he is a "good person with a good heart".
"Chris Brown is strong, powerful and someone that is important to me personally and professionally," she told The Sun. "The discrimination and all what people think? If you have a great song, then no-one cares."
She added: "I love him on different levels. I see how he treats his people and he's a good person with a good heart and a lovely family. It's really nice that we finally got together because, regardless of what's happened, the song is just amazing."
A music video, directed by Colin Tilley, was shot earlier this month.