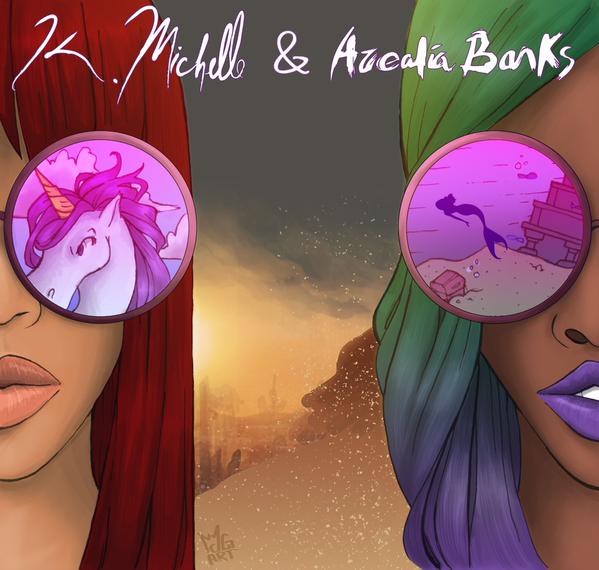 K. Michelle and Azealia Banks were getting ready to bring their talents to a city near you on their recently announced joint tour, but it appears the tour is over before it even began.
Azealia took to Twitter to share the bad news. She didn't explain why the tour was canceled, only saying that she received an email from K. Michelle's team saying that she was "unavailable this fall."
K. Michelle shed some more light on the cancelled outing in a lengthy note on Instagram. She blamed it on overworking herself and shot down rumors that there was bad blood between her and Azealia. She also claims the cancelation was not due to poor ticket sales.
The 20-date North American trek was set to kick off Sept. 15 in Indianapolis and wrap Oct. 15 in Los Angeles.
Hey Kunts ! I just got an email from @kmichelle team and she is unfortunately unavailable this fall so she is canceling our tour.

— AZEALIA BANKS (@AZEALIABANKS) July 30, 2015
Unfortunate news as this was my first U.S. tour. But my team will work on an alternative plan to try and keep some of the dates in order !

— AZEALIA BANKS (@AZEALIABANKS) July 30, 2015
Hey Rebels!

To say I am crushed is an understatement. I try my best to push myself over the limit and if you don't listen to your body it will make you listen. While currently filming numerous television shows, readying my businesses and working on my new album, I simply cannot overexert myself anymore than I already am.

So it is with a broken heart, I have to postpone the tour with me and @AzealiaBanks at this time. Before the negativity and assumptions from naysayers and media outlets begins, I'd like for everyone to know the truth.
First, there is absolutely no drama between me and Azealia. We have a mutual respect for each other as women and artists. I can't wait to get in the studio with her and for you all to hear what she's been working on. Secondly, it wasn't low ticket sales. Due to such an overwhelming response with this tour there have been conversations about adding a second show in various cities.

Above all, my fans mean the world to me and the last thing that I want to do is disappoint. I want to thank all of you for having my back and supporting me throughout the good and the bad. I can't wait for all of you to see what's in store and hear this new music! All tickets that have already been purchased will be refunded and I'll see you guys at the top next year! New album. New tour. ❤️ -K. Michelle