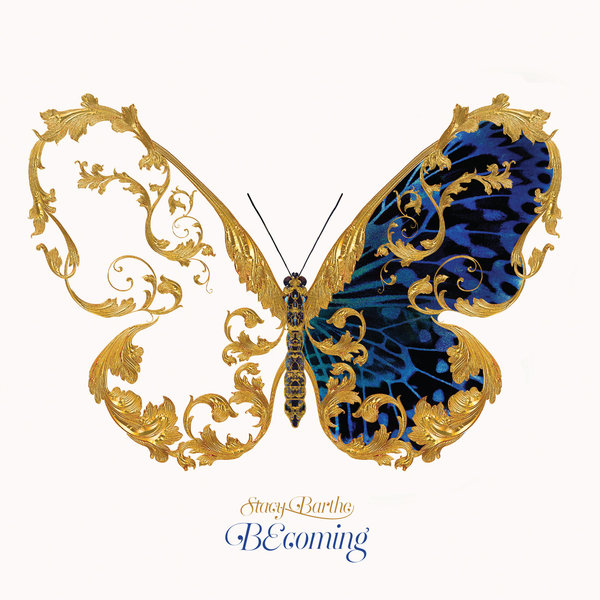 Stacy Barthe solidified herself as go-to songwriter for the stars, penning anthems for artists such as Rihanna, Katy Perry, Britney Spears, Kelly Rowland, and many more. She stepped into the spotlight with her first EP in 2011, Sincerely Yours, and followed with the subsequent impressive EPs In The Inbetween (2012) and P.S. I Love You in 2013.
Now, Stacy is finally getting ready to release her debut album BEcoming via Motown Records, and she has partnered with NPR to stream the project in full on their "First Listen" music series. The album will be available to stream in its entirety through July 9, and it available for pre-order on all digital retailers. The album lands in stores and online on Friday, July 10, marking the first Friday of the new global release schedule. Stacy didn't simply record an album, rather she penned an often raw, always real, and undeniably riveting audio diary—recounting her own unbelievable, yet universal story.
Executive-produced by John Legend and Malay in conjunction with producers Hit-Boy, DJ Camper and Classmatez, the record's narrative unfolds through a journey between struggle and triumph. Over a lively piano-punctuated musical backdrop, Stacy sings openly about everything from suicide and alienation to addiction, struggles with weight loss and body image, and finally a realization of self-love.
For as much as the album is personal, she invited some friends along to help tell her story. Common adds thought-provoking bars to "Live For Today," while Legend's instantly recognizable voice interlaces with Stacy's for the divine Anita Baker cover "Angel." You can really hear her shine on the intense "Me Versus Me" and "War IV Love." Everything concludes with the stripped and stark elegance of "Enough Is Enough…" emblematic of her power.

CLICK HERE TO STREAM THE ALBUM ON NPR
Stacy Barthe – BEcoming Tracklist:
01. My Suicide Note (Intro)
02. In My Head
03. Sleep To Dream
04. Eyes Wide Shut
05. Here I Am
06. Me Versus Me
07. Find It (Transition)
08. Live For Today ft. Common
09. Flawed Beautiful Creatures
10. Hey You There
11. Walk On Water
12. Born To Belong (Interlude)
13. War IV Love
14. Angel ft. John Legend
15. You Wonder Why?
16. In the Meantime
17. Enough Is Enough…