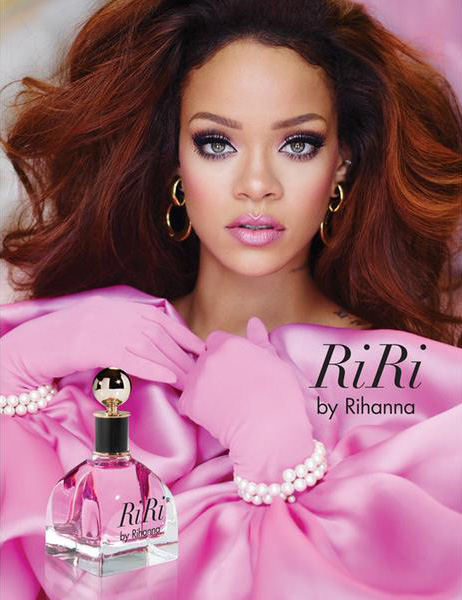 Keep them dollar bills rolling in, 'cause we all know Rihanna gotta get her money!
Following her last fragrance line "Rogue," the pop superstar is back again, this time showing a softer side with a brand new perfume, the aptly-titled "RiRi."  Looking pretty in pink, Rihanna dons pearls and big hair in the glamorous campaign, inspired by Marilyn Monroe's pink outfit in Gentleman Prefer Blondes.

According to Hollywood Life, the "RiRi" scent is a "fruity, fun floral," as opposed to her last fragrance, the darker, edgy "Rogue."
It features notes of passion fruit extract, rum absolute, sparkling cassis, and Italian mandarin. The perfume will come in three sizes of Eau de Parfum when it arrives in September.
Ladies!!! It's about that time!!! Brand new fragrance coming…. "RiRi" #ThisisRiRi pic.twitter.com/MBDteDQSTM

— Rihanna (@rihanna) July 22, 2015