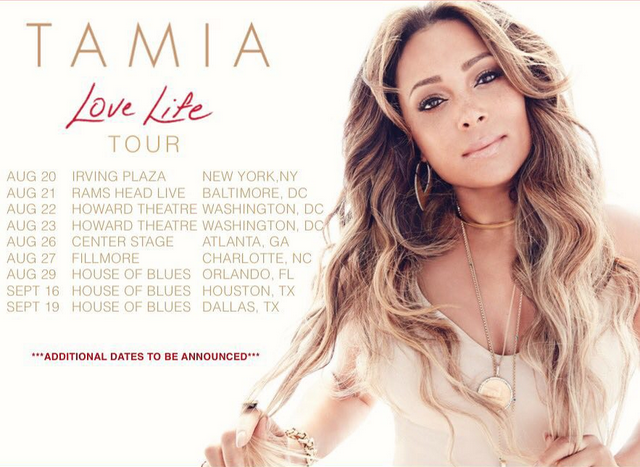 Well look at God delivering blessings! With the release of her long awaited album Love Life hitting stores last month, Tamia is taking her talents on the road!
Named after her album, the "Love Life Tour" will kick off on August 20 and make stops throughout the U.S. From Atlanta and New York to D.C. and Texas, the tour will be hosted in intimidate venues such as the House of Blues and Center Stage. That being said, make sure you lock in your tickets early!
Take a look below to see if your city is listed in the first round of stops!
Love Life Tour Dates: 
Aug. 20: Irving Plaza – New York, NY
Aug. 21: Rams Head Live – Baltimore, DC
Aug. 22: Howard Theatre – Washington. DC
Aug. 23: Howard Theatre – Washington, DC
Aug. 26: Center Stage – Atlanta, GA
Aug. 27: Fillmore – Charlotte, NC
August 29: House of Blues – Orlando, FL
September 16: House of Blues – Houston, TX
September 19: House of Blues – Dallas, TX
If nine stops seem to make you a little saddened, don't worry, more dates are to be added soon!