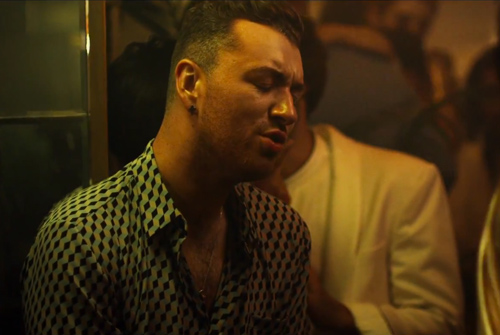 Sam Smith and house music duo Disclosure have found great success together and apart, but today they reunite in the video for "Omen," off Disclosure's sophomore album Caracal, due Sept. 25.
Filmed in Mexico City, the cinematic visuals depict a futuristic rave in a dystopian metropolis. The video's lead, Mariela, has her palm scanned in front of an unassuming storefront. She's transported into a gaudy, erotic world of sweaty make-outs and holographic projection.
Smith reclines against a pillar, singing the hook with an intense gaze. At the end of the clip, police gather outside—suddenly the discotheque goes dark, screams are heard, and "to be continued" flashes on screen.
Watch the video below: