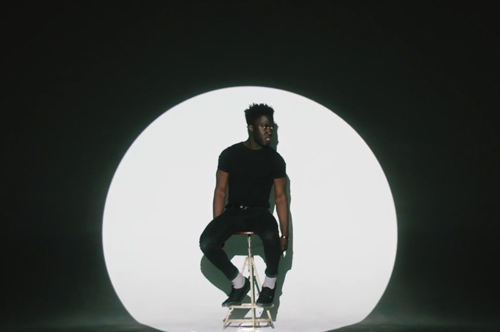 Buzzing UK soul singer Kwabs brings his uptempo new single "Fight For Love" to life with a commanding new visual.
The anthemic song is noted as a perfect example of Kwabs' musicianship and the breadth of his eagerly anticipated debut album, Love + War, which is set for release on September 11 via Atlantic Records.
"I'm happy that people are going to get to hear 'Fight for Love' at last. This track has definitely got some funk to it….It's my dance-the-tears-away anthem. We all need some of those!" shared Kwabs.
The fresh video accents the synth-pop track as Kwabs is silhouetted against an alternating backdrop and caught in a spotlight.