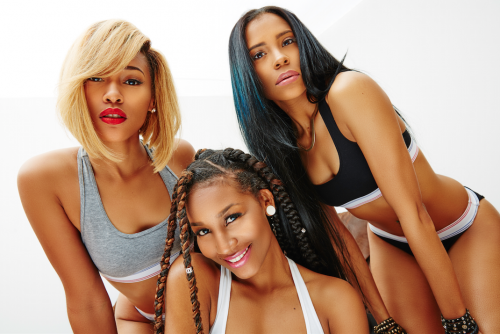 Emerging Atlanta bred trio Levi Johnson set their sights on stardom with the video for their buzz-track "One Night," a remake of Tinashe's "How Many Times" featuring Future.
The triple threat trio – made up of Alex, Kobe and Dre – is the brainchild of celebrity choreographer Jamaica Craft, who is responsible for the creative direction behind some of today's biggest stars, including Usher, Ciara and Ne-Yo.
Showing off their harmonious talent the ladies bring a sassy, sexy, cool vibe to the screen with the performance video.
Take a look below, what do you think?