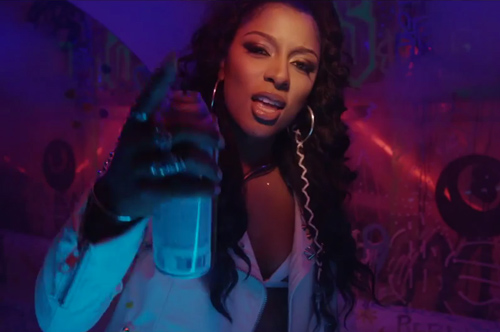 Singer/songwriter Victoria Monét released her latest EP, Nightmares & Lullabies: Act II in June, and now she's back with the music video for the song "Backyard," which was featured on the first volume.
Premiering the visual with TeenVogue, the Cali native explained her vision and the concept: "Backyard" was shot by Amber Gray, a director I've wanted to work with for a long time, so to have our ideas collide for this video was so dope. Swinging on tires, moonlit forest ponds, graffiti, flame torch sparklers and almost catching on fire and smoke bombs… it was pretty much a dream.
Victoria is no stranger to the game, having penned songs for Ariana Grande, Fifth Harmony, and Jordin Sparks, in addition to collaborations with Machine Gun Kelly, B.o.B., and Nas. Monét is currently working on her official debut album, expected later this year.
Check out her new video below: