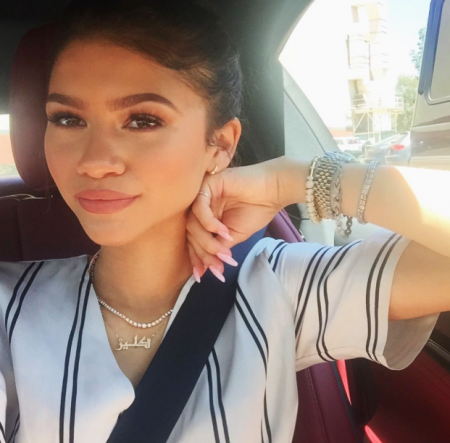 Whew!
Zendaya has literally grown up before our eyes and we wouldn't have it any other way. From her days of adolescence on The Disney Channel to now being a high-school graduate, the 18-year-old beauty has transformed right in front of us.
Now ready to deliver her sophomore album – hopefully this year – the young starlet has informed fans that the new album will include production from none other than hitmaker Timbaland himself! Teasing a 15-second snippet of the mid-tempo banger on Instagram, Z made sure to let fans know that the upcoming album will be "lit."
In addition, Zendaya will also be working with the legendary Dianne Warren and Babyface on her upcoming album. Dianne – who is excited to be working with the young singer – tweeted out: "So exciting to work with young artists like @Zendaya who want to make REAL music!!"
Exciting, right?
Zendaya also spoke on her upcoming music saying: "I would say it's the new wave of R&B," she told MTV News. "It's where I think it should be going, or it should be headed; it's very old-school vibe, but it's a new-age version." She then went on  to say, "My first album I was only 15, 16, so I was talking about stuff, but I didn't really experience it," she explained. "Even though it's only been a couple of years, you experience a lot—especially being a young adult, being 18, I have a little more behind what I'm saying."
Take a listen to the snippet below!