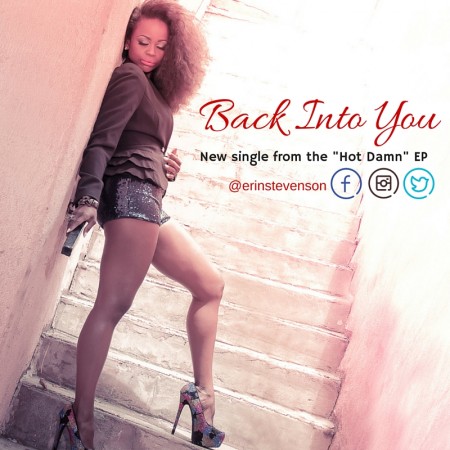 No matter what you think, the grass isn't always greener on the other side. But sometimes, you just need to see it for yourself.
Indie R&B artist Erin Stevenson is back today with the debut of a music video for her new song "Back Into You."  In the visual the singer/songwriter tries to win back a love she's lost after she decided to check out a few other options.
The song will surely connect with both male and female listeners as she serenades us through a familiar story line over the intoxicating beat. She makes a declaration that she will do whatever it takes to win her love back, but based on the hard work and solid production, we think she is also talking about her career. She's on her way to the top and this week's single supports her mission.
After a few listens of "Back Into You," you'll be singing the hook and grooving to the beat.
Check out the video below:
Last week, Erin debuted the video for her single "Don't Touch," and it was voted as one of the top 10 releases of the week by WBSS in London. Erin is coming into her own as a vocal force to be reckoned with. Check out the rest of her five-song EP, "Hot Damn," which is scheduled to be released September 8, here.
Each Monday Erin will be debuting a new music video off the project right here.
You can also connect with her every "Hot Damn Monday," and every other day of the week on Facebook, Instagram and Twitter @erinstevenson.