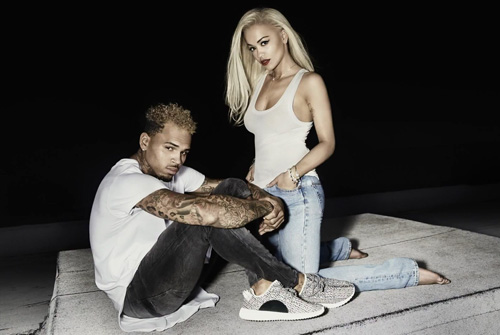 Plenty of fellas will have no problem obliging Rita Ora's request on her brand new single, "Body On Me," but Chris Brown assumes the role of her lover on the radio-ready song.
The steamy pop duet, produced by The Monsters and the Strangerz, is the official first single off Ora's upcoming U.S. debut album.  The singers turn up the heat as they court each others physique.
"I just want to feel your body on me," coos Rita. "No more wasting time, we can go all night." While Breezy lays down his plans: "Put you up against the wall, and I'ma go to work 'til you get all."
A video has already been shot with director Colin Tilley, while Rita's upcoming album will feature contributions from Ed Sheeran and Disclosure.
"It's all about p**sy power," she told Hot 97. "It's really about how we get judged for the things that we do and how men don't."
Take a listen below: