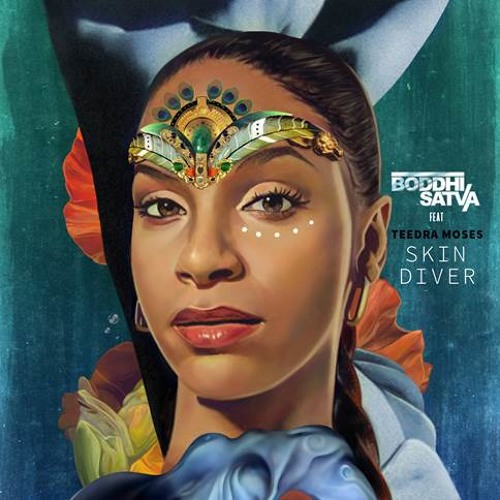 Following the release of her much-anticipated sophomore album Cognac & Conversation, Teedra Moses takes her talents internationally connecting with Ancestral Soul father Boddhi Satva on the smooth, tribal house single "Skin Diver."
The collaboration precedes the release of Boddhi's sophomore album Transition, due out September 18.
As her first foray into electronic music, the track is a complimentary blend of Afro centric rhythms and classic R&B. Bringing together a sound that will surely seduce, uplift and delight any dance floor.
Vibe out with the single below: