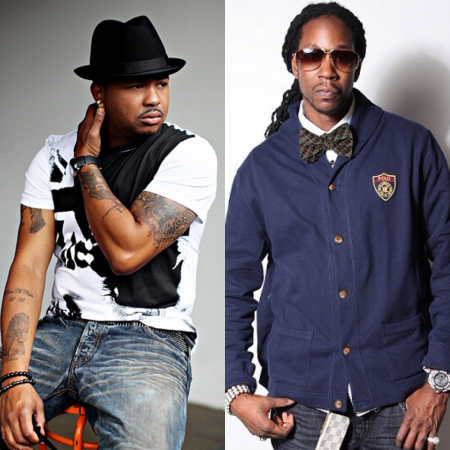 As The-Dream prepares for the release of new music (that we're all here for), he's holding us over by jumping on tracks for a few friends – one in particular being ATL rapper 2 Chainz.
Having previously collaborated on the 2 Chainz track "Extremely Blessed" as well as The-Dream's last album, IV Play, with the song "Turnt," the two are now back with another one titled "Goat."
Opening up with a hard verse from 2 Chainz over 808 thumps, the B. Wheezy and Mike Dean-production then has Dream come in to lay down his seductive lyrics. Singing out, "I'm on my Bobby Brown, babe / Put it on me, tenderoni / And I got one of you in every town to put it on me, I'm never lonely," the falsetto laced verse makes us anticipate his upcoming album even more.
Take a listen below: