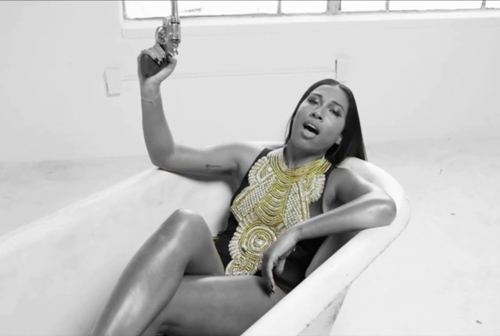 Songstress Melanie Fiona is back and looking better than ever!
Releasing the visual for her recent single, "Bite The Bullet," the gorgeous and talented singer struts her stuff in the black and white video. Equipped with a banging body, stylish hat, and thigh high boots, MF lets her lover know that she's not here to battle for his love.
Backed by a reggae infused band and a gun shaped microphone, if you weren't ready for Melanie's new album, we're hoping this gets you there.
Take a look below: