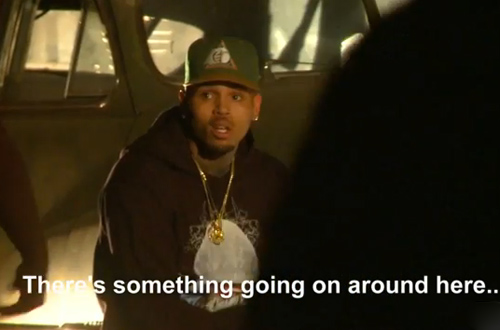 "Punk'd" is back!!!
BET premiered the new season of the classic celebrity prank show last night, and Chris Brown and K. Michelle were the first two victims!
Breezy—who was previously pranked on MTV's version of the show—was set up by French Montana on set of a video shoot. As part of the elaborate plot, a young actress pretended to be alone on set without her parents, which alarmed Breezy. Royalty's father showed that he has a good heart and wouldn't continue shooting until he knew she was OK. Eventually, French revealed that it was all a set up.
"I got 'Punk'd' before, but this actually had me on the edge of my seat. I'm just glad it's not real," said the relieved singer.
K. Michelle popped her "Punk'd" cherry thanks to her girlfriends, who set her up with a crazy Uber driver. The driver received an accidental phone call from his girlfriend, who was cheating on him, and soon K and her friends were involved. He tried to pull the car over and that's when K lost it, jumping into the driver's seat and taking off.
Watch all the hilarity below!