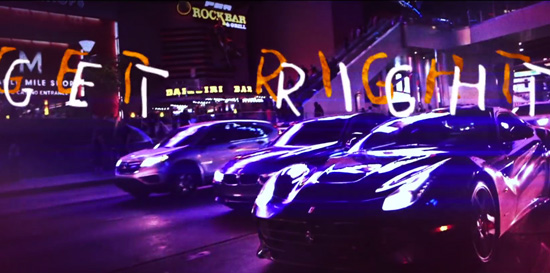 In celebration of famed artist Jean-Michael Basquiat, emerging Las Vegas bred R&B singer JR Castro unveils his Basquiat tribute lyric video for his debut single "Get Home" feat. Kid Ink and Quavo of Migos.
As the DJ Mustard produced single continues to climb the radio charts, Castro gives viewers a unique view of his hometown. An artist in his own right beyond music, JR Castro not only co-directed the video with Jessi Malay, but also worked, designed and choreographed all the graphic effects with the animators.
Feeling a deep connection to Basquiat, JR Castro explains the impact the artist had on his life.
"SAMO (Basquiat) most importantly represented the culture," explains Castro. "He is everything hip hop. That his art wasn't respected at first, yet his greatness found a way, that is everything."
Peep the unique lyric video below: