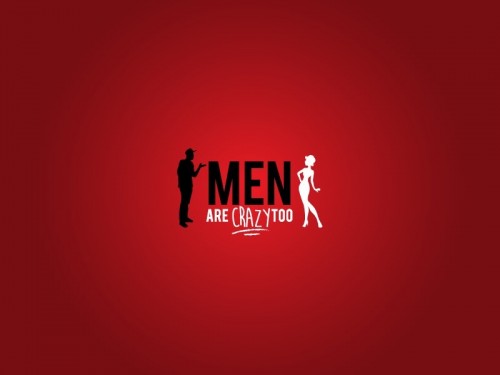 Surprise!
This year, we've been busy working on a new project to change the way visitors experience R&B music, our site and the ThisisRnB brand. While we provide you with the most current music and news from our beloved genre, we felt it was time to shake things up a bit and add another option to the way that we deliver it to you.
With all of the above in mind, we proudly present to you the first scripted web-series to hit ThisIsRnB.com entitled Men Are Crazy Too!
Now, of course we're sure you're wondering, "What does this have to do with R&B?" And our response is simply put: EVERYTHING. Written and directed by our very own, Ni'Kesia Pannell, Men Are Crazy Too finds a creative way to fuse R&B music with what it most closely relates itself to: relationships.
Centered around the lives of five female best friends, 'MACT' is a positive, character-driven, comedic drama that highlights the issues most young single individuals struggle with today. From discovering insecurities put in place from previous relationships to navigating through the new-age dating scene, each individual will be challenged with revisiting situations from their past as well as attempting to find resolutions, balances, and encouragement in everything that surrounds them.
Set in Atlanta, GA, Season 1 of the new series features some of R&B's most talented emerging male singers and songwriters such as Kameron Corvet, Richard King, and former childhood actor and buzzing singer, Mishon – each of who pose as love interests for the cast members of the promising show. Introducing you to new sounds from the above artists as well as a few other up and coming talents, the series serves as a way to not only release new music, but also give artists a way to tap into other talents that they may have.
Taking inspiration from Sex and the City and Girlfriends mixed with the comedic relief of the 1997 film B*A*P*S, this scripted series delves deep into the minds of both women and men and sheds light on what may or may not cause a chain reaction of events in relationships.
Men Are Crazy Too premieres right here on ThisIsRnB.com on Wednesday, October 21 at 7:30 p.m. ET!
Until then though, check out the teaser below!
Be sure to join in on the fun by following us on Twitter, Instagram, and "liking" us on Facebook!