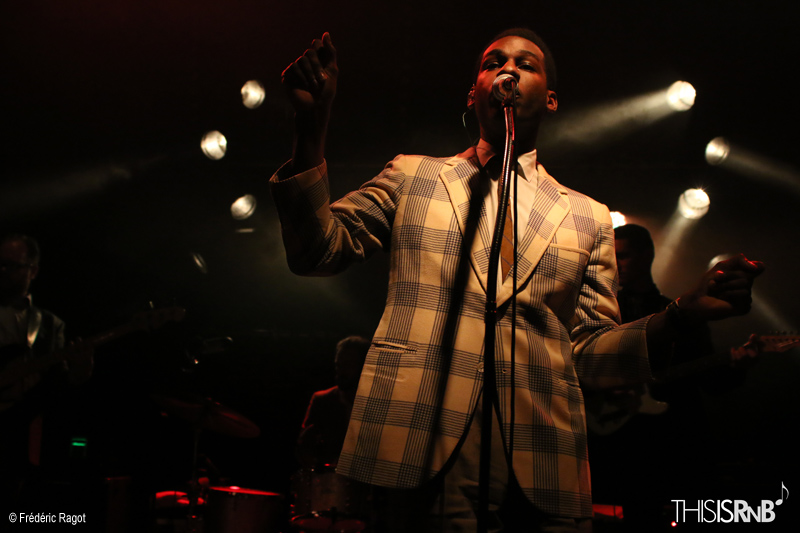 ThisisRnB has gone international, thanks to our new French correspondent Frédéric Ragot, who happens to be a very talented photographer as well.
On Tuesday night (Sept. 8), soul singer Leon Bridges landed in Paris, France for his second time this year. Traveling on his European tour in promotion of his Columbia Records debut album Coming Home, the Texas native performed an intimate show at Le Trabendo.
Nearly three hundred people packed the little concert hall in the north of Paris, to witness his retro style and vintage clothing, which has become his signature look. But his french fans could appreciate his very personal and unique sound with catchy melodies and golden voice like his inspiration–Sam Cooke.
The feeling was immediate when he performed the album's title track "Coming Home," and the audience sang along to every lyric. It was an emotional night for Bridges, who couldn't contain his feelings when he hit the first notes of "Lisa Sawyer," which is written about his mother.
Leon's European tour will continue through September, making upcoming stops in Germany, Spain, Italy, Denmark, Switzerland, Sweden, and off course the United Kingdom. He will also perform at the Apple Music Festival with Pharrell Williams in London on September 26, and return stateside to continue his tour in North America through December.
Check out our exclusive photos below:
(Photos and details by Frédéric Ragot)