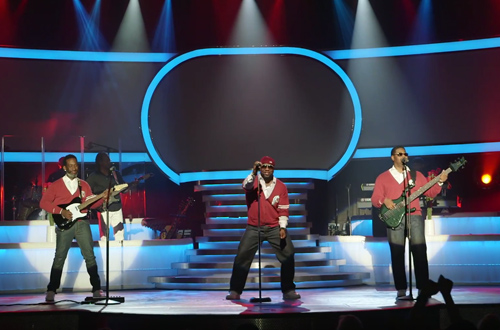 A lot can happen overnight in Sin City, but if Boyz II Men have anything to do with it, they will want you to tell everyone about what happened in Vegas.
The R&B icons have returned with a playful new video for their doo-wop inspired song "What Happens in Vegas," off their recent album Collide.
In the short video, the trio enjoy everything the town has to offer, from a delicious dinner to the club to the tables in the casino, they tear up the stage performing at their residency at The Mirage, and party with their ladies all night.
Check it out below: