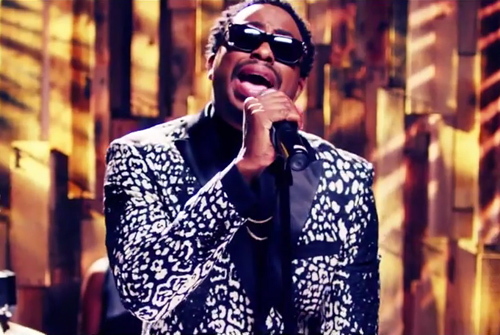 Summer may be dwindling down but Raheem DeVaughn is bringing some drippy heat for the end of the season, with the music video for his new single "Black Ice Cream," off his No. 1 album Love, Sex and Passion.
The R&B crooner has a sweet tooth for some end-of-summer lovin' in the sultry visuals. Suited up he performs the sexy tune with an all female band, and gets cozy with his queen.
DeVaughn's fifth studio album, Love, Sex, Passion, was released earlier this year and details different facets of relationships, delivered with his soulful lyrics and production.
Check out the video below: