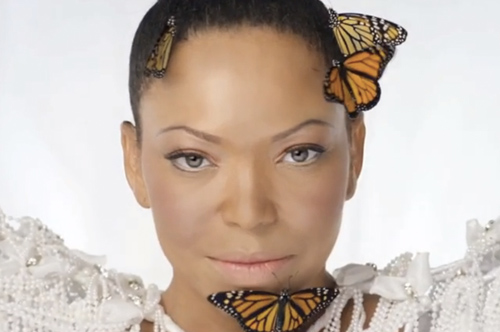 After her return to music with the release of her B Slade produced single "Steel Here," Tisha Campbell Martin releases the Viktorija Pashuta directed video for the triumphant, personal song.
Not long ago the iconic actress received an apology letter from a man that had raped her when she was 3 years old. The letter allowed Campbell Martin to find forgiveness and a new found freedom in her life. It is this letter that is painted on her body in the video.
"The song "Steel Here" was important to release as my first single and video because it represents a message that all of us can overcome our struggles in life and should forgive ourselves as we move forward into our new light and the life that has truly been planned for us," explains Tisha. "Steel is one of the strongest metals on earth and it represents the strength we need to continue on our personal journeys. I appreciate the challenges I have had in life and as I tap on my chest covering my heart, I'm happy to say "I'm Steel Here".
Check out the video below: