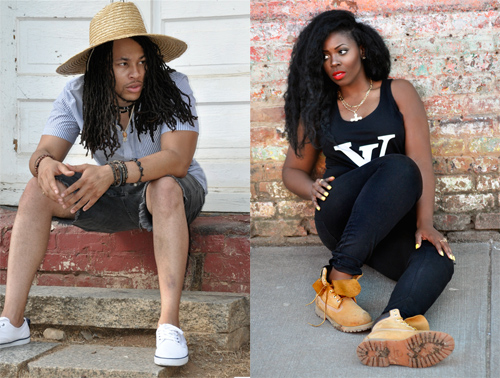 Duets have been common place in R&B dating back to the early Motown days, and remain an everlasting form of expressing emotion through the connection of two people.  Today's generation of R&B may be different in production and expression, but the feelings of heartbreak or celebrating a new love will never change.
Indie artists Will Wildfire and Mballa, hailing from North Carolina, have come together to create a performance art visual for their personal duet "2011." Both in the collective, DiVerse Art Group, the two wrote the record about raw emotion in regards to some things they both endured in the year 2011.
"Why you faking like you happy, fakest couple on the 'gram / You staring right into the camera, I know you looking at me," sings Mballa, who explains the meaning behind the line as, "I was taking a shot at all the people who play happy and faithful on social media, but who secretly want out of their relationship and in with someone new."
While Will addresses the fake devotion that comes around fame and wealth. "You can't buy loyalty, no matter how I'm f–ing paid / That one thing, it'll never change," he sings. "The whole idea behind this is the fact that no matter how well renowned you become, or how much money you have, true loyalty has no numerical value," explains Will.
Check out their video below: