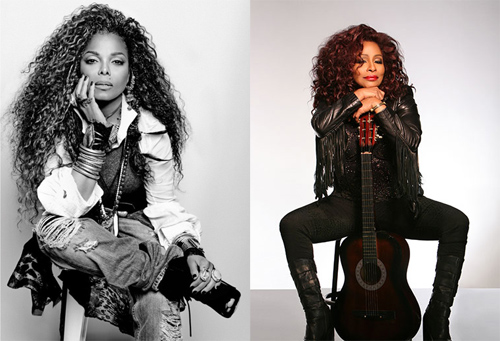 Two of our favorite R&B queens have been nominated for the Rock and Roll Hall of Fame!
Janet Jackson and Chaka Khan are among the musical elite nominated for the 2016 ballot.
For the first time ever, both of these icons are nominated for the prestigious honor. According to Billboard, in order to be eligible for a nomination, 25 years must have passed since the release of the artist's debut recording, album or single. Janet's self-titled LP was released in 1982 and Chaka's debut album with Rufus was released in 1973.

Others nominated for this high honor include Compton's own N.W.A, the Niles Rodgers-formed disco band Chic, and R&B group The Spinners.
Winners of the voting will be announced in December and will be inducted in an official ceremony in April 2016 in New York which will be broadcast on HBO later in the year.
Fans can vote for their favorite artists on the Hall of Fame's website. The top five favorites will be considered for induction as a fan ballot. Votes from an international jury panel will also be considered.
Check out the full list of nominees below.
2016 Rock & Roll Hall of Fame Nominees:
Chicago
Cheap Trick
Deep Purple
The Cars
Chaka Khan
Chic
The JB's
Janet Jackson
Los Lobos
Steve Miller
N.W.A.
Nine Inch Nails
The Smiths
The Spinners
Yes