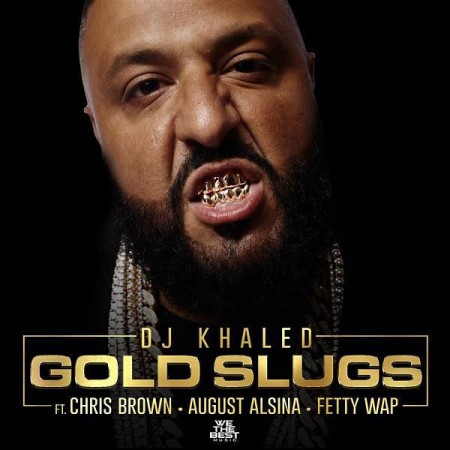 Another one.
As we previously stated, DJ Khaled came to hit fans with the heat, double time. Dropping two singles filled with features, the veteran DJ with the legendary catchphrase ain't playin.
Calling on frequent collaborator Chris Brown to deliver a poppin' new R&B joint with August Alsina and rapper Fetty Wap by the name of "Gold Slugs," Khaled is making sure everyone realizes that grillz are indeed, back in style. Claiming that they're grillin' and f*ckin' at the same time, all of the fellas rename the classic southern accessory as slugs for everyone to get hip to.
Released in joint with the Trey Songz, Future, and Jeremih single "You Mine," both new tracks will be featured on Khaled's new album I Changed a Lot, due out October 23.
Take a listen to the new song and watch its accompanying video below!